^
Keep Dallas Observer Free
I Support
Local
Community
Journalism
Support the independent voice of Dallas and help keep the future of Dallas Observer free.
Lower Greenville is changing faster than perhaps any other single stretch of road in the city. New bars, restaurants and, yes, exceptionally well-branded grocery stores are popping up at a seemingly constant rate.
By many measures, it's a good thing. There are clearly many more people walking on the sidewalks and making infuriating left-hand turns, which means more possible money for everyone. And many of our favorite older haunts are thriving: Crown & Harp, with shows on two floors, has probably hosted more good DFW bands than any other venue in the area this year, and Good Records always seems to have a few people browsing through LPs, even when they don't have one of their many special events.
But as with any urban evolution that involves trading rowdy club nights for seasonal granola bar options, some of the fun has gone somewhere wilder. So here's a toast to Dallas' second best street for music in the form of 10 signs you're dealing with a true fan of Lower Greenville. May its character endure.
10. Take a sick day on a Tuesday and blame it on Cool Out.
See also: The Best New DJ Nights in Dallas
9. Know the exact number for your favorite Jimmy Reed song on the Ships jukebox.
8. Pretend you've never heard of The Truck Yard.
7. Talk wistfully about the time you saw Busdriver at the Cavern. Or Dawes. Or DJ Sober. Or...you get the idea.
6. Go into the Walmart Neighborhood Market for any reason at all.
See also:
25 Ways to Tell You Spend Too Much Time in Deep Ellum
5. Vomiting onto a green shirt is a reflex reaction for you.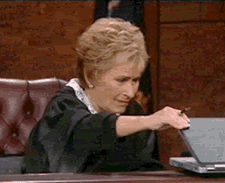 4. Tut loudly when someone gets a laptop out in Mudsmith after 7 p.m.
3. This one time you got a parking spot out the front of Good Records.
2. You know the actual number of people that can fit in the front "yard" of the Single Wide -- it's 12.
1. Someone stopped to let you turn onto Greenville once.
See also: The 100 Best Texas Songs: The Complete List
Keep up with DC9 at Night on Twitter or Facebook.
Keep the Dallas Observer Free... Since we started the Dallas Observer, it has been defined as the free, independent voice of Dallas, and we would like to keep it that way. Offering our readers free access to incisive coverage of local news, food and culture. Producing stories on everything from political scandals to the hottest new bands, with gutsy reporting, stylish writing, and staffers who've won everything from the Society of Professional Journalists' Sigma Delta Chi feature-writing award to the Casey Medal for Meritorious Journalism. But with local journalism's existence under siege and advertising revenue setbacks having a larger impact, it is important now more than ever for us to rally support behind funding our local journalism. You can help by participating in our "I Support" membership program, allowing us to keep covering Dallas with no paywalls.